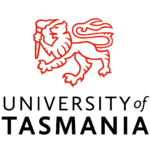 Website University of Tasmania
The School of Geography, Planning, and Spatial Sciences, advances the University's strategic pursuit by addressing the challenges that arise at the intersection of science, environment, and society. Our work encompasses and integrates human geography and planning, physical geography, spatial sciences, and environmental management.
The Opportunity
The successful candidate will co-lead the Climate Futures research group, leading the development and writing of project proposals in terrestrial climate impacts and adaptation in industry and government, particularly in Tasmania. In addition, the candidate will be involved in conventional academic duties in research, learning and teaching, and service to the discipline. The position will be offered as a research-intensive role in the first instance, with reduced teaching responsibilities.
Key Accountabilities:
Undertake high-quality research of national and international standing, secure external competitive and other funding, publish research findings and successfully supervise research higher degree students to completion.
Co-lead the Climate Futures research group, including identifying new sources of funding from government and industry, develop proposals, manage projects and researchers, undertaking extensive engagement with stakeholders, and reporting on outcomes.
Undertake scholarly undergraduate (and if relevant postgraduate) coursework teaching of an exemplary quality.
Provide academic leadership, particularly in fostering outstanding research and/or learning and teaching.
Contribute to the development and maintenance of productive and effective links inside the University and locally and nationally with the discipline, relevant interdisciplinary domains, profession, industry and/or wider community.
Your Application
To be successful in the role, your application will need to demonstrate;
A PhD or equivalent in a relevant field.
A strong record in research achieving national and international recognition and made notable contributions to the field of climate impacts and adaptation, demonstrated by a record of high-quality publications, presentations at conferences and success in securing external competitive and other funding.
A continuing commitment to working closely with stakeholders, and in providing relevant, high quality and accessible quantitative assessments of climate change impacts on their operations.
A record of building and leading research teams, and a demonstrated ability and commitment to collaborate within inter-disciplinary teams to deliver high impact, applied research
A record of good contributions to successful research higher degree supervision and completions and achievement in University-level teaching and learning.
Remuneration
Appointment to this role will be at Academic Level C and will have a total remuneration package of up to $161,207 comprising base salary within the range of $121,325 to $137,784 plus 17% superannuation.
How to Apply
To apply online, please provide your resume, cover letter outlining your suitability and motivation for the role, and your responses to the success criteria.
For further information about this position, please contact Matt King, Professor of Polar Geodesy/Acting Head of School for Geography, Planning and Spatial Sciences, Matt.King@utas.edu.au or (03) 6226 1974.
Please visit http://www.utas.edu.au/jobs/applying2 for our guide to applying and details on the recruitment process.
Applications close Monday, 8 November 2021, 11.55pm