AMOS Grand Winter Ball (Networking Event)
August 10 @ 6:30 pm

-

10:30 pm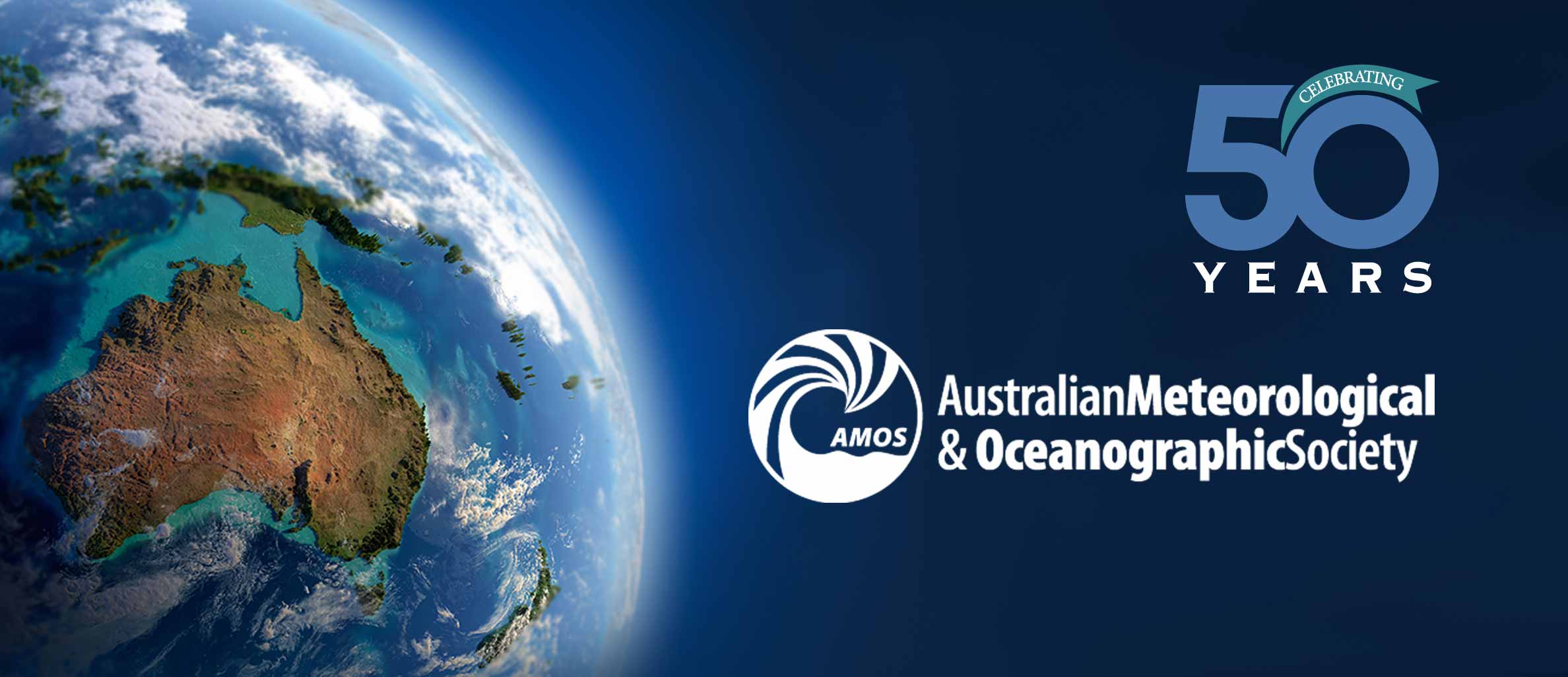 This year, AMOS proudly commemorates two remarkable milestones: 50 years since the inception of the Australian Branch of the Royal Meteorological Society, and 150 years since the establishment of the International Meteorological Organisation (IMO), the esteemed predecessor to the WMO. The significance of these anniversaries cannot be overstated, as they symbolise the invaluable contributions made by our community.
In honour of these momentous occasions, we confirm that AMOS will be running the following events:
AMOS 50TH ANNIVERSARY GRAND WINTER BALL
(Networking Event)
Thursday, 10 August 2023
6:30pm to Approx 10:00pm
RACV Club
501 Bourke St, Melbourne VIC 3000
Dress: Formal
The RACV Club has offered ROH discount rate of $229.00 per night for accommodation
one/two nights before and after this event, subject to availability.
Please contact admin@amos.org.au if you wish to take advantage of this rate.
Parking is available for attendees for $10 from 5pm. The daily rate is $45.00.  
AMOS 50TH ANNIVERSARY SYMPOSIUM
Friday, 11 August 2023
9:00am to 5:00pm
Melbourne Museum Theatre
11 Nicholson Street, Carlton, VIC. 3053
(morning/afternoon teas and lunch included)
Program available soon!
_____________________
PRICES
AMOS 50th Anniversary Package Includes
AMOS Grand Winter Ball (Networking Event)
– PLUS –
AMOS Symposium (morning/afternoon teas + lunch incl)
Full $260 or Student/Retired $200
AMOS Symposium ONLY
(morning/afternoon teas + lunch incl)**
Full $180 or Student/Retired $120
**Note: AMOS Grand Winter Ball (Networking Event) Ticket is available for
$80 if purchasing an AMOS Symposium Ticket and a separate invoice is required.**
AMOS Grand Winter Ball ONLY (Networking Event)
Full $130 for ball only, or partners and guests
If you wish to purchase tickets via bank transfer, please email admin@amos.org.au.
We extend a warm invitation to all present, past and future members of AMOS, along with their partners, friends, and colleagues, to gather with us.
Let's embrace this opportunity to reconnect with familiar faces, forge new connections, and celebrate the exceptional contributions
our community has made to the advancement of meteorology and oceanography in Australia and globally.
Please note that these events follow the Bureau of Meteorology R&D workshop which will be held from 7 to 10 August 2023.  Click here to register for the Workshop.
Any questions, please contact me on admin@amos.org.au.
With warmest regards,
Jeanette Dargaville on behalf of AMOS