AMOS 2022: Call for abstracts – deadline Friday 12 August 2022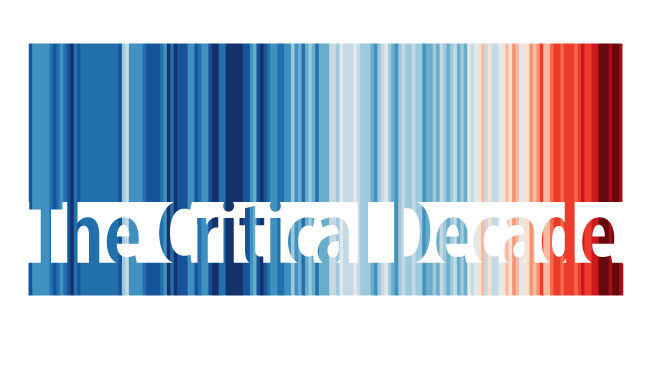 AMOS 2022: Call for abstracts
The Australian Meteorological and Oceanographic Society is holding its 29th Annual Conference from 28 November to 2 December 2022.
Our 'Critical Decade' theme highlights that the action we take during the current decade will determine whether we are able to meet the Paris Agreement targets and avoid catastrophic climate change.
In addition to sessions on our fundamental understanding of the main areas of the weather, climate and ocean sciences (e.g. ocean, atmosphere, cryosphere and land surface processes) and the tools that these sciences employ (e.g. observations, modelling), we welcome abstracts that emphasise how the AMOS sciences have an impact in areas such as:
Climate projections
Weather & seasonal forecasting
Extreme events – their impacts and risks
Monitoring and modelling
Renewable energy
Environment & health
Blue economy, fisheries & agriculture
Environmental protection
Social change
Communication & education
AMOS 2022 will real world benefits science has, and can have, because of collaboration and partnerships.List of sessions
Please see the list of sessions or session details under our proposed themes.
Conference format
AMOS 2022 will be an in-person event. At this stage we are not planning any hybrid breakout sessions.
Submissions
Deadline – 11:59pm AEST – Friday, 12 August 2022. Abstracts should be submitted by the presenter. We have a short abstract submission timeline to work with so we would be grateful if you could please plan accordingly.
Submission processing fee
A $35 non-refundable submission fee applies to each abstract. An electronic invoice from AMOS (XERO accounting) will be forwarded within 48 hours of submission. This $35 non-refundable submission fee must be paid within 72 hours of the abstract submission deadline or the abstract will not be considered for AMOS 2022 (unless special arrangements have been made). Please submit your abstract and follow the payment instructions. Payments can be made by Card (VISA/Mastercard) or by EFT (see FAQs). Please include the invoice number and name of presenter as a reference.

Information to provided includes the following:
Presenter contact details, presenter photo and biography, abstract title, authors and their affiliations, and abstract text. Title and Abstract text must be submitted in sentence case.

The submission system will be accepting abstracts from today.
Click here to submit an abstract
Important dates
Conference proceedings will take place from 28 November to 1 December 2022. Conference workshops and other activities will take place on Sunday, 27 November or 2 December 2022.