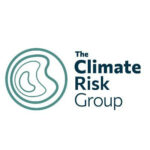 About the job
Job title: Senior Climate ScientistSalary: 100 – 125 plus superannuation
Permanent Role with flexibility
Hybrid work arrangements with offices in Newcastle, Sydney, Melbourne
About us
The Climate Risk Group is a group of companies committed to quantifying and communicating the costs of climate change. Our mission is to influence global decision-makers – large and small – towards action that prevents catastrophic climate change using innovation, empathy and logic.The Climate Risk Group brings together XDI, with its finance and business focus, and Climate Valuation, which provides household-level insights into the costs of climate change. Together, our work leverages physical risk data, influence with global financial players, and grassroots momentum to create a compelling case for change toward a resilient and zero-carbon world.
The opportunity
You'll be joining a team of scientists, analysts, engineers, and programmers at an exciting time as the organisation prepares for its next stage of growth. Our ultimate purpose is to enable humanity to avoid dangerous climate change, and we need your help to make that happen.You will be willing to grow and adapt with our organisation as we scale internationally throughout 2023 in pursuit of our mission to shift the dial on climate change.
The role
Work collaboratively with a small team of scientists, mathematicians, and engineers to develop solutions to the scientific problems facing the business.
Work on projects focussed on managing uncertainty in the data and the mathematical and computational techniques we use to estimate climate-related risks.
Execute special research projects either individually or by managing a junior team concerning climate hazards and computation of impacts.
Manage multiple projects in collaboration with a team of scientists and multiple other teams in the organisation.
Publish research in peer-reviewed journals where appropriate.
Develop relationships with peer researchers and organisations, and collaborate on methods development and impacts research with university and other institutional research partners.
Support and mentor junior scientists.
Capabilities And Experience Sought-after
Minimum PhDs level qualifications in climate science
Experience with programming (including Python), agile methodologies, and product planning
Experience collaborating across disciplines e.g., scientists, software developers, analysts, etc.
Ability to deliver complex projects on time and within budget.
Experience with either atmospheric physics, earth sciences, including extremes analysis, geospatial data, scientific uncertainty, and economic or financial modelling will be highly regarded
Clear communication skills, keen to help convey complex scientific narratives with accuracy, nuance, and style.
Experience or aspiration to manage a small team
Why work with us?
We are a passionate team, looking for like-minded individuals who want to use their professional skills to make a positive difference to climate change. As an employer, The Climate Risk Group values its team members and their contribution and offers a friendly, diverse culture with a range of generous employment conditions.
Flexibility with offices in Sydney, Adelaide, Melbourne, Newcastle, and flexible working arrangements, including hybrid working.
A highly humanist and supportive workplace culture encouraging autonomy and teamwork where you can be your whole-self at work
Exposure to climate science, risk modelling, data analysis, statistics, machine learning, and many more professional development opportunities
A chance to help society tackle climate change and work on projects you can be proud of
Entrepreneurial scale-up environment with global growth opportunities
If this sounds like you, please apply now by submitting your CV and a cover letter addressing the criteria. Shortlisting for this position will commence immediately and applications will close as soon as a suitable applicant is found. We can only accept applications from candidates with the right to work in Australia.