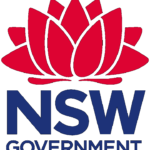 Website NSW Government
The Climate Research Team in the Climate and Atmospheric Science Branch has an exciting position for a self-motivated person. The team requires an individual who is passionate about working alongside a variety of stakeholders to co-design and deliver climate science projects that the community to understand regional climate change and its impacts on extreme events and natural hazards in NSW.
Location – Lidcombe
Temporary 18 month opportunity
Salary starting from $106,346.00+ super (Environment Officer 9)
The Role 
Manage and deliver high quality, cost-effective climate science projects to meet organisational objectives
Provide timely expert advice on climate science, and provide regular updates to relevant stakeholders across the organisation on the status of climate and atmospheric science projects
Maintain the highest standards of open communication, collaboration, data and knowledge management
Prepare a range of project related documents, including briefing papers, discussion papers, reports, research papers, submissions and responses to information requests
Develop and present scientific and technical presentations that explain complex processes clearly and are suitable for a range of audiences
Manage, support and guide team members to ensure that science is delivered to agreed timelines and quality.
Applications Close: 13 November 2020