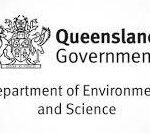 Queensland Government's Department of Environment and Science
Location: Dutton Park
Remuneration: $105,218–$113,167
This role is open to all applicants, however applicants who identify as Aboriginal and or/Torres
Strait Islander or applicants with disability that meet the minimum requirements of the role will be
given priority consideration and invited to participate in the next selection activity.
The Queensland Government's Department of Environment and Science is looking or an
experienced Hydroclimate Scientist to join the Climate Projections and Services team.
This team within the Climate, Coastal, Air and Emissions Branch undertakes science and research
activities involving climate modelling, climate data processing and analysis, and translation of
downscaled climate projections into relevant services for Queensland.
This role will be an excellent opportunity to bring your highly regarded and extensive data science
and analysis skills to:
Provide a high level of statistical, hydroclimatological data analysis and data visualisation expertise
to support a range of projects, such as climate science, impacts and applications, sate-wide hazard
and risk assessment and provision of climate services.
Develop scientific tools, and use commercial and open-source software tools, to manage and
analyse a range of gridded climate datasets and other large datasets in a high-performance
computing environment, and produce quality technical documentation, project reports and
scientific papers.
Minimum requirements apply to this position, to find out more about this role and how to apply
visit www.smartjobs.qld.gov.au.
Enquiries: Ralph Trancoso, 0402075541
Job Ad Reference: QLD/476383/23
Application Details: https://smartjobs.qld.gov.au/jobs/QLD-476383-23
Closing Date: Thursday, 23 March 2023