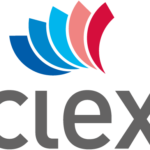 The Australian Research Council Centre of Excellence for Climate Extremes (CLEX) has two postdoctoral research associate openings at UNSW Sydney.
We seek two outstanding candidates to contribute to collaborative research to better understand aspects of climate extremes. The specific areas we seek to appoint will depend on the interests of the candidates but they will contribute to one of the research programs within the Centre. Specific areas of interest include, but are not restricted to, research on hail processes, boundary layer processes and synoptic scale processes. We note that these positions also offer a rare opportunity for someone without explicit experience in weather and climate research, but with advanced skills in a relevant area, to join CLEX and apply their skills in weather and climate research. Example areas could include mathematical modelling, data mining, machine learning, CAT modelling, LES modelling, economics, urban design etc.
Both positions are full-time, however part-time or flexible arrangements may be negotiable with the successful candidates.
Full position documentation and a link to apply can be found at: https://external-careers.jobs.unsw.edu.au/cw/en/job/508993/research-associate
For information on CLEX: https://climateextremes.org.au
Applications close: 13 June 2022