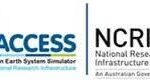 Research Software Engineer
This position provides a rare opportunity to work in a massively parallel high-performance scientific computing and big-data environment to address some of the biggest challenges the world will face in the near future. The appointee will both contribute to and benefit from the expertise and support of the ACCESS modelling community. ACCESS-NRI provides a supportive and enriching workplace for its staff through its strong commitment to equity, diversity and inclusion and wellbeing initiatives. Women, Aboriginal and Torres Strait Islander peoples and other people who will increase the diversity of the ACCESS community are strongly encouraged to apply.
Work type: Continuing (Contingent Funded)
Classification: ANU Officer 7 – 8 (Information Technology)
Salary package: $92,100 – $110,821 per annum, plus 17% superannuation
Term: Full-time, Continuing (Contingent Funded), until end of 2023.
Multiple Roles available, with possibility of extension. Part-time hours will be considered.
Location: Canberra / ACT (preferred)
Applications close: 12 Jun 2022 11:55:00 PM AUS Eastern Standard Time
Please contact Iain McLaughlin (iain.mclaughlin@anu.edu.au) if you need more information.
Australian Earth System Simulator (ACCESS-NRI)
W: access-nri.org.au
Building 69, 5 Liversidge St | Australian National University | ACT