Presenting My Local Weather

DEADLINE EXTENDED TO 11:00PM SUNDAY, 2 SEPTEMBER 2018!
Australia experiences all kinds of weather, and across many different environments. Weather affects many parts of our daily lives—our activities, what to wear, whether we need the heater on, and when (and where!) we go on holidays all depends on the weather. We want to see what the weather's like near you! Send us a short video (2mins max) of you presenting the weather in your local area.
We've gathered some online resources to help you get started!  We've got top tips from the experts featuring: Nate Byrne (ABC News Breakfast) and Forecaster Gem (Bureau of Meteorology), who will show you how to interpret a weather chart;  Jane Bunn (Seven News Melbourne) shows you how to break down the flow of a weather report; and Ben Domensino (Weatherzone) gives you tips on finding weather information, presenting on screen, shooting on location, and editing your final cut.
REMEMBER these are tips only – we encourage everyone to use their own creativity in showing us what the weather is doing near them. There are a few rules to follow (see below) but the main one to remember is BE SAFE! We don't want to see anyone out in storms, or in dangerous areas. Good luck, and have fun!
"My weather report looks at the day just passed (observation), and then what's up ahead (forecast). But this is just a guide – you might choose to do things differently! Maybe you'll focus on observations, not a forecast, or vice versa. It's up to you! Just remember to mention the weather in your area." – Jane Bunn (Seven News Melbourne) 
Watch Video Tips from the Experts
The Rules
Competition entries can now be submitted via this website up until 11:00pm Sunday, 2 September!
1. Create your video
Entry is open to Australian primary and secondary school aged students. As an individual, or with your school class, create a video up to 2 minutes long presenting the weather or climate in your local area. Make sure nothing in your video identifies you (like your school logo, name, or address).
TV weather presenters Jane, Nate and Ben have some great tips and ideas on how to present your local weather and what to include in your video.
You can also look at these information resources to tell find out about the weather and climate in your state/territory. 
2. Upload your video
Only one entry per individual or class is permitted, and make sure it's all your own work.
DO NOT use real names or personal addresses anywhere in your entry! You don't need to register or log in, just get your teacher/ parent/ guardian to fill in the entry form and upload your individual or class video. Make sure they read and agree to the the terms and conditions.  File size should not exceed 40MB.
We look at every video that's uploaded before judging and sharing. Inappropriate videos uploaded will NOT be considered in the competition.
Entrants must be Australian Primary or Secondary school-age students. 
3. Video judging and prizes!
Videos will be judged by an AMOS panel within three weeks of the competition closing.
A senior (year 7–12) winner in each state/territory receives $250 cash

A junior (year K–6) winner in each state/territory receives $250 cash

The school of each junior winner receives one annual

Weatherzone Pro

subscription

An overall senior and junior national winner will each receive $500
Winners are notified by email and phone by the end of September 2018.
4. MOST IMPORTANT RULE – BE SAFE! We don't want to see anyone out in storms, or in dangerous areas.  
Now, don't just sit there, get filming!
This Inspiring Australia initiative is supported by
the Australian Government as part of National Science Week.
[/vc_column]
With thanks to our sponsors and partners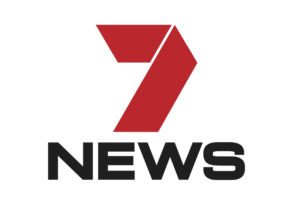 AMOS Education and Outreach