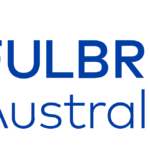 Website Fulbright Australia
The Fulbright Program invests in the careers of students and researchers who seek to improve the lives, livelihoods, prosperity, and health of Australians through their work. These prestigious awards provide funding for U.S. Master's programs (up to 2 years), PhD research (4 to 10 months), or Postdoctoral research (4 to 10 months) at any U.S. institution and in any academic or creative field.
Also on offer this year are the Fulbright Future Scholarships which can fund all of the above, as well as full Doctoral programs (up to 5 years), and include full tuition/VSR fee coverage. These comprehensive awards are available to applicants who propose programs with potential for profound and tangible impact, so are particularly relevant for those in STA member societies.
Applications are open until 6 July, 2020. Apply online at fulbright.org.au or get in touch with the Fulbright Commission via email at fulbright@fulbright.org.au.